Prison inmates in Tbilisi protested after Saakashvili was transferred to the hospital in the institution. Additional police forces deployed on its territory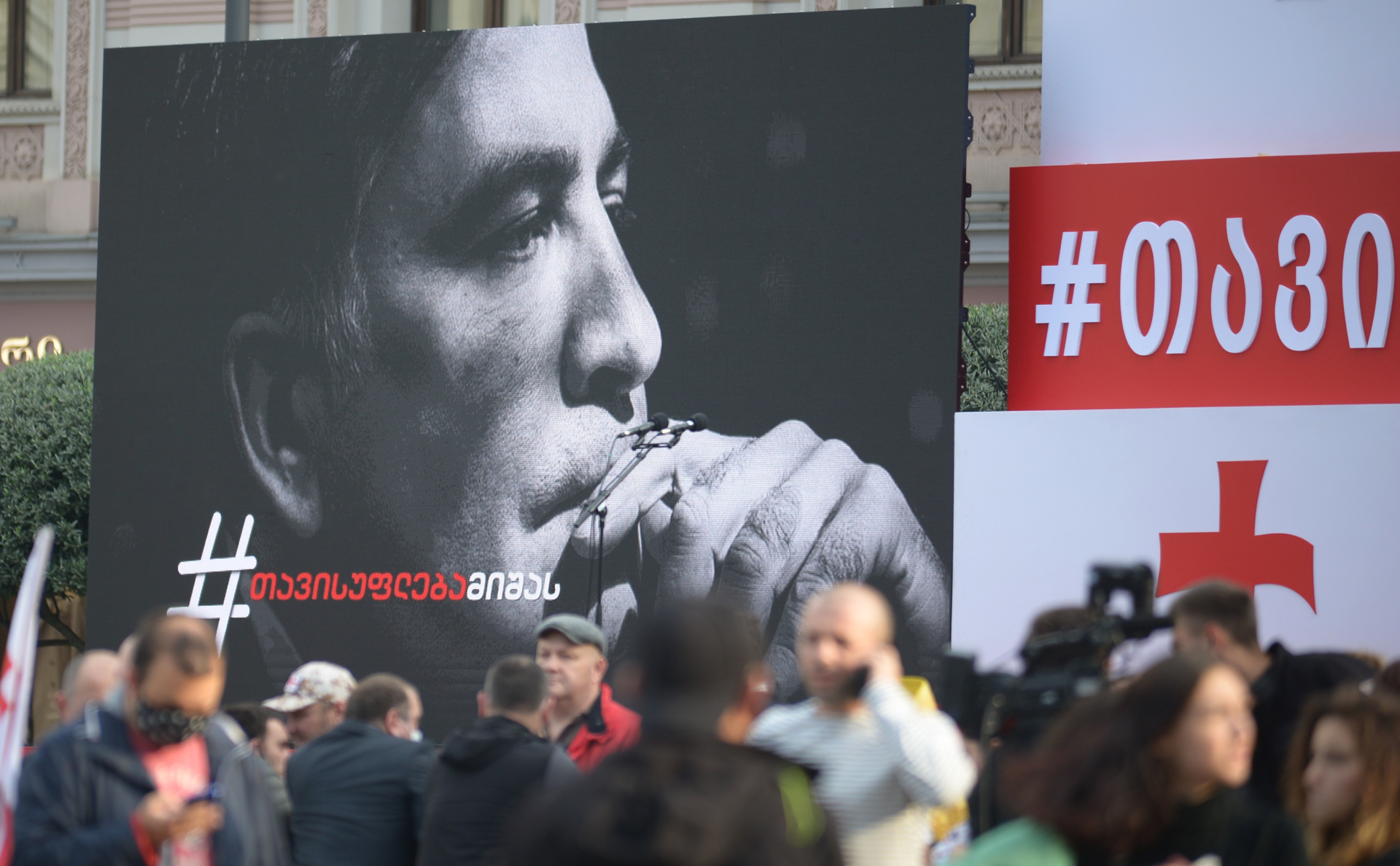 Participants of the rally of Saakashvili's supporters demanding his release on Freedom Square in Tbilisi
​​In the prison complex in Tbilisi, to the hospital of which the former President of Georgia Mikhail Saakashvili was transported, the prisoners raised a fuss, Rustavi2 reported and the Interpressnews agency.
According to their information, the prisoners used obscene language towards Saakashvili, and also protested by turning on and off the lights in the cells.
As reported by the TV channel and the agency, additional police forces have been deployed on the territory of the prison. In addition, medical equipment was delivered to the institution. Presumably, we are talking about a computer tomography machine, Interpressnews reported.
Saakashvili was detained in Georgia on October 1. He returned to his homeland for the first time in eight years ahead of municipal elections. Several criminal cases have been initiated against the former president in Georgia. Immediately after the arrest, the politician went on a hunger strike, after which his health began to deteriorate. The personal doctor repeatedly called for Saakashvili to be sent to the hospital, and the lawyer said that the politician had blackouts in his memory.
At the same time, on November 6, the Georgian Ministry of Justice published footage showing the ex-president taking food. According to the photos provided by the department, Saakashvili eats cereals and drinks juices. The day after the video was published, the politician refused any help from doctors.
On November 8, Saakashvili was taken by helicopter from a prison in Rustavi to a hospital for prisoners in Tbilisi. The decision was made in connection " in order to prevent the deterioration of his health and in connection with the increased risks, '' the Georgian Special Penitentiary Service explained.
After the transfer, the Georgian Ombudsman met with Saakashvili Nino Lomjaria. The politician said that he was promised a transfer to a civil clinic, not a prison hospital, reports Channel One. When Saakashvili was brought to the Glandsky prison, he refused to get out of the ambulance, and he was taken out of there by force, Lomjaria reported.
Subscribe to VK RBC Get news faster than anyone