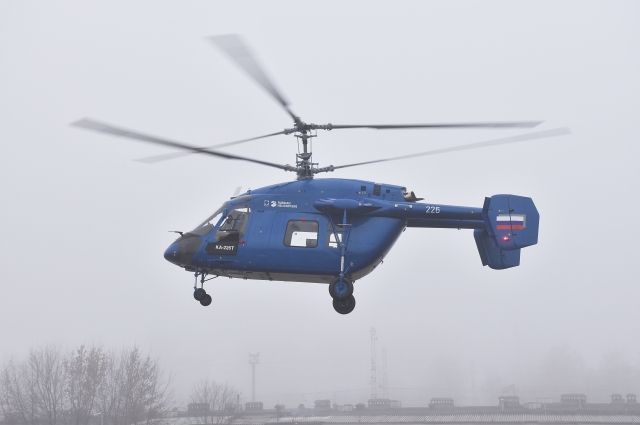 The deeply modernized light helicopter Ka-226T made its first flight on the basis of the flight test complex of the National Center for Helicopter Engineering " Mil and Kamov ''. This was reported on the website of the Russian Helicopters holding.
The report says that the Ka-226T helicopter has begun flight tests. It is noted that the aircraft has received improved aerodynamic characteristics and electronic equipment. In addition, the design of its airframe and fuselage was changed, as well as the carrying system of the machine. Thus, the Ka-226T received a new main rotor column, blades, a main gearbox, and an impact-resistant, accident-resistant fuel system.
Russian Helicopters; stressed that the Ka-226T became the first Russian rotorcraft, the design documentation of which was fully digitalized.
The message added that the aircraft is equipped with a coaxial rotor design. It provides good handling in thin air conditions, as well as resistance to strong crosswinds and a high rate of climb. The helicopter can land at high altitude sites, the holding said.
Earlier, Russian President Vladimir Putin said that the Russian Helicopters holding has shown its legal capacity.