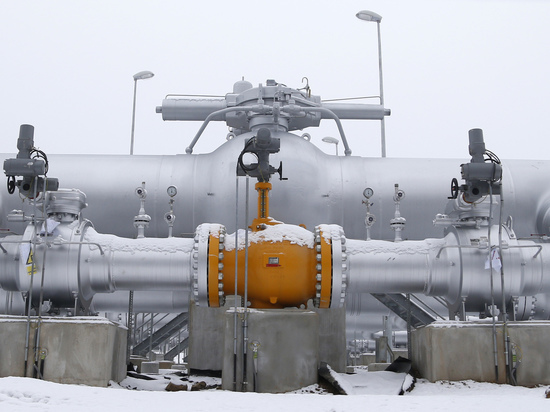 Photo: AP.
The German edition of the Süddeutsche Zeitung published an article that says that Germany is in a difficult situation because of the Nord Stream-2 gas pipeline. The author of the controversial article, Stefan Cornelius, believes that with the help of this gas pipeline, Russian President Vladimir Putin seeks to split the EU and Germany is the first target. Obviously, Russia needs German money, and Germany needs Russian gas. But Cornelius believes that the new German authorities may freeze the project in spite of Russia, for the sake of Ukraine and for the sake of Germany itself.
The article concludes that Germany fell into an energy dependence on Russia, which is called " big foreign policy problem "of the country. At the same time, the author says that this problem arose during the Cold War and its importance has always been diminished.
However, Cornelius says, the argument that Germany and Russia need each other as a buyer and supplier is only partly true. Russia is willing to pay a high price for this dependence on Germany in order to advance other interests, he said. And if Germany thinks about winter, then Putin thinks in strategic categories, and gas revenues are of secondary importance to him.
According to the author, Russia is isolating from the EU countries that have become dependent on energy and thereby depriving the European Union of its main weapon – economic cohesion. Therefore, the author believes that Germany, which has the greatest influence in Europe, is the main target of this Russian policy of destabilization.
Cornelius notes that Putin promised that the gas shortage in the European market would come to an end as soon as it was launched. the Nord Stream 2 gas pipeline. The author of the article considers this to be almost blackmail and urges not to succumb to it.
"The admission of the Nord Stream 2 gas pipeline to operation was and remains the most important political decision that the previous federal government will inherit the next one," – writes the observer, adding that the decision has been postponed for too long.
In this regard, Cornelius calls on the new German authorities not to succumb to blackmail and to make the only decision: to separate the owner of the gas and the operator of the Nord Stream 2 gas pipeline, look for alternative supplies and rigidly demand the execution of the contract and be ready to take a decision to freeze the gas pipeline.
"Not only Ukraine is becoming vulnerable due to Russian gas policy, but Germany can be fatally dependent," warns Cornelius .