They broke the fence on the Belarusian-Polish border in two places. Some of the refugees who entered Poland were detained, the rest are looking for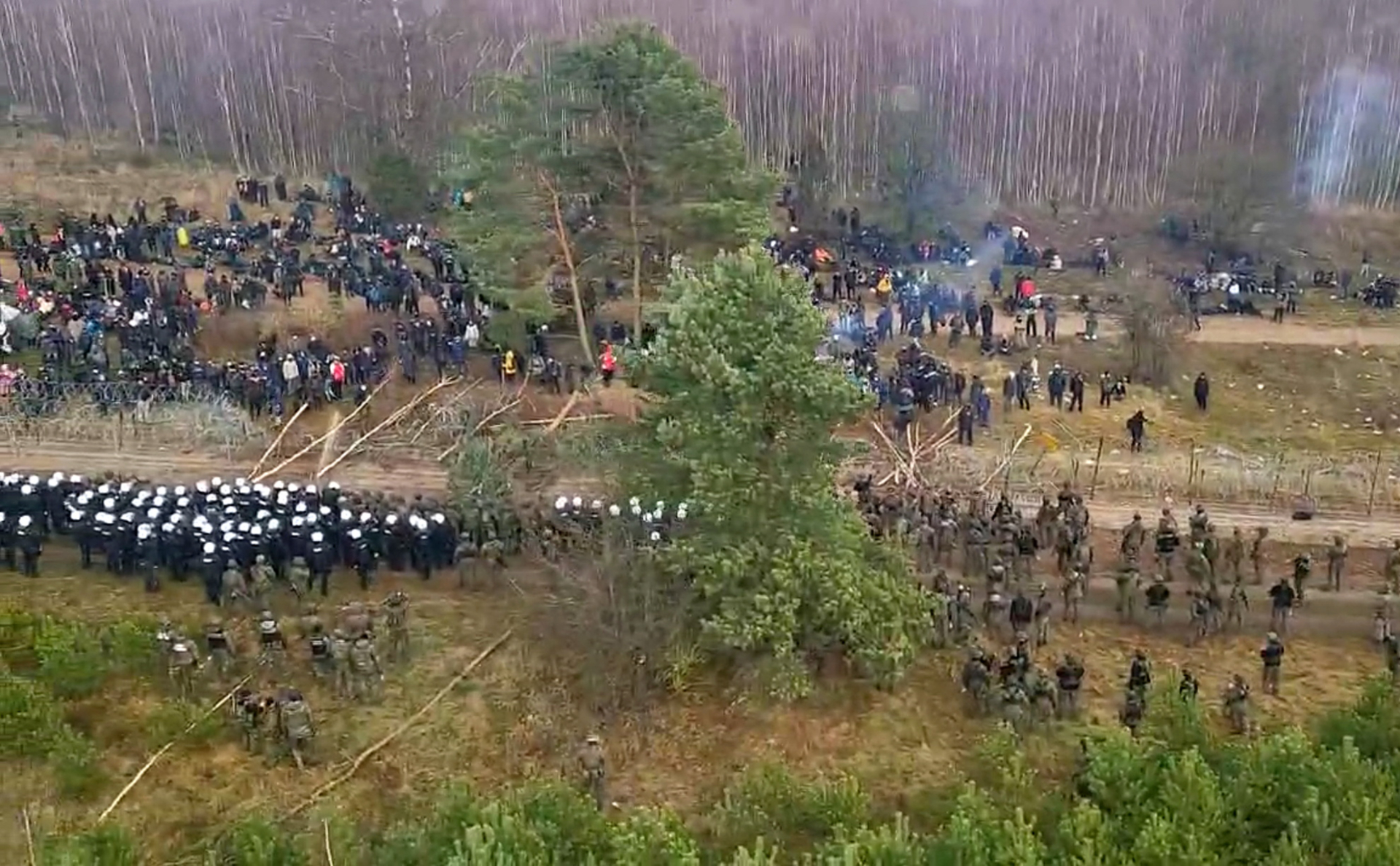 Two large groups of migrants managed to break through the Belarusian-Polish border and ended up in Poland, radio Bialystok reports with reference to the Border Guard Service.
According to the Polish radio station, this happened in the vicinity of the town of Krynka and the village of Bialowiez.
According to the press secretary of the Border Guard Service of the Podlaskie Voivodeship Katarzyna Zdanovich, in both cases the migrants broke the fence. Some people were detained by border guards, the rest are now looking for, writes Bialystok.
Radio Lublin, in turn, reported with reference to an employee of the Border Guard Service that in the Bialowieza region all migrants who had broken through had been stopped. They were sent back to the territory of Belarus. They had their tools with them.
On Monday, November 8, it became known that a convoy of migrants was moving through the territory of Belarus towards the Polish border. They later attempted to break through, but Polish border guards fired tear gas and stopped them. The Belarusian state agency BelTA reported that most of the refugees along the border & mdash; Kurds. Stanislav Zharyn, a spokesman for the Polish special services, said that 12,000 to 15,000 migrants may now be in Belarus.
Minsk said that the migrants came to the border with Poland of their own free will. Thus, they tried to " draw the attention of the international community to the actions of Poland in terms of non-observance of human rights, '' according to the Belarusian State Border Committee.
However, in Poland they are sure that the flow of migrants was directed by the Belarusian authorities … " These groups of migrants, who yesterday walked towards the Polish border, several thousand people, judging by the video recordings, were clearly directed by the Belarusian services, which at the last moment took these people from the normal road into the forest to attack the Polish-Belarusian border where no border crossing & raquo;, & mdash; said President Andrzej Duda.
Due to the situation with migrants, the EU may expand sanctions against Belarus, Reuters found out. Poland and Germany have already expressed support for the new restrictions.
Subscribe to RBC's Telegram Receive news faster than anyone