A defender of the former Kommersant journalist believes that during his meetings with Japanese diplomats ten years ago, Safronov could hardly have been of great interest to intelligence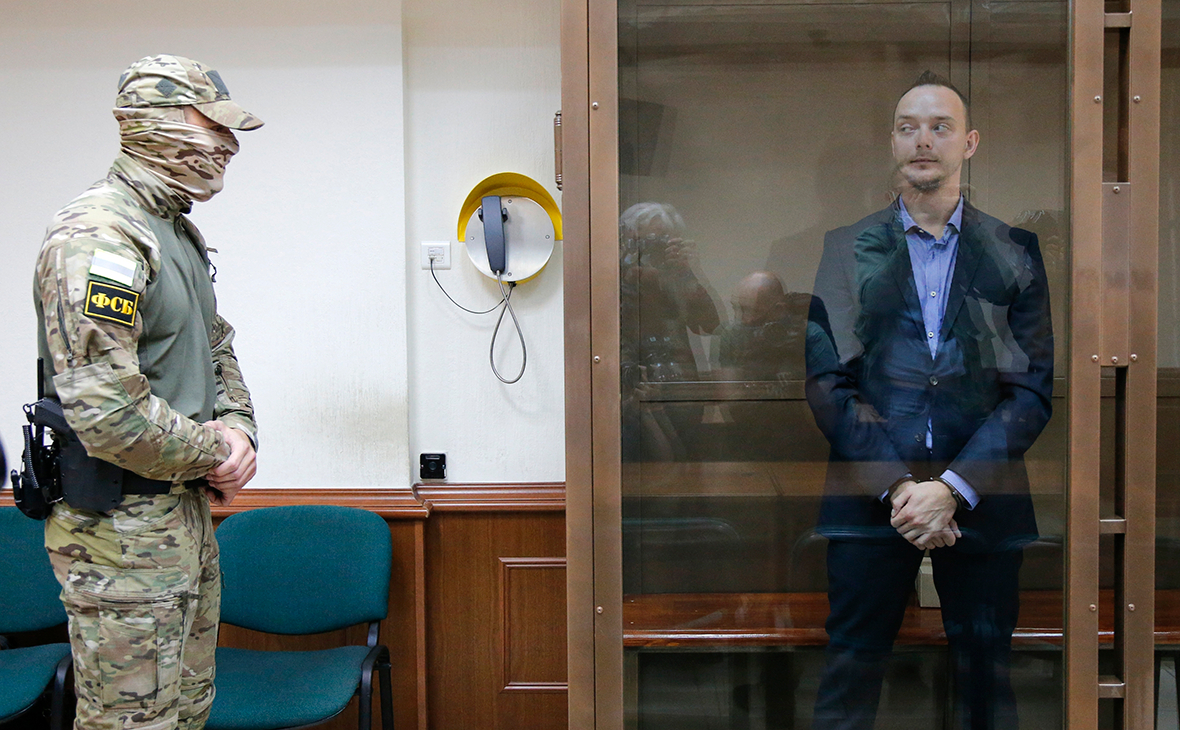 Ivan Safronov
Dmitry Katchev, the lawyer of the accused of treason, Ivan Safronov, said that ; any meeting of his client with foreign diplomats is interpreted as something illegal. '' Thus, he commented to the TASS news agency on the information that the journalist had been meeting for several years with members of the Japanese military attaché in Moscow, who actually worked for Japanese intelligence.
Previously, the source of the Interfax agency reported that in November 2012, the naval attaché of Japan, Nitta Hiroshi, asked Safronov (at that time the journalist of Kommersant) about personnel reshuffles in the Russian Ministry of Defense, the content of contracts signed by former Defense Minister Anatoly Serdyukov, technical characteristics of the Bulava ICBM … A year later, the same Hiroshi asked Safronov to share information regarding the supply by Russia to China of Su-35 aircraft, Lada-class submarines, the position of the Russian Ministry of Defense on the Kam Ranh military base, and the bases of Borei-class submarines. and ICBM Bulava.
" It should be borne in mind that in 2012 Safronov was only 22 years old, it is unlikely that at that time he could be of interest to any special service, '' & mdash; said in response to this publication Katchev. " The meeting itself, even if it was, does not mean treason, '' & mdash; added a lawyer.
On November 1, TASS, citing a source, reported that the FSB had completed its investigation of Safronov's criminal case. He was detained in July 2020 and accused of high treason, since then he has been in jail.
According to the FSB, voiced by the investigators, Safronov in the period up to 2017 transmitted information to a Czech intelligence officer. Safronov himself said that the FSB considers him an agent of the Czech special services, a former correspondent of the Czech newspaper Lidov & eacute; noviny in Moscow by Martin Larish. However, Safronov did not consider him a spy and said that he was only preparing digests for his analytical center, the last of which was sent back in 2019.
Later, Safronov's defense reported that a political scientist suspected of treason also appears in the final version of the charge. Demuri Voronin. Allegedly, in 2015, Safronov gave him some information about the activities of the Russian Armed Forces in Syria. As a result, Voronin forwarded the data, including to the German special service BND.
Safronov pleaded not guilty and connects what is happening with his journalistic activities.
In July 2021 in the newspaper Vedomosti; Safronov's article was published. He spoke about the problems with persecution under articles of treason in Russia. According to the author, cases are initiated against them " against a specific person, and not on the fact of leakage of any information abroad. '' A few hours after publication, the Vedomosti website became unavailable for some time, and later it turned out that the article was removed from it.
Subscribe to RBC's Telegram Receive news faster than anyone