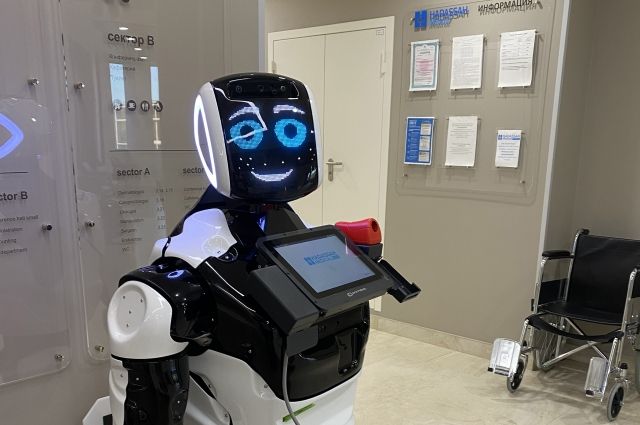 A & nbsp; " mechanical employee '' appeared in the Kaluga Regional Clinical Oncological Dispensary – Russian service robot Promobot.
The android can measure the amount of sugar and oxygen in the blood, lung volume, temperature, and also conduct a screening survey of the patient. The robot & nbsp; will help relieve the medical staff, since doctors will no longer need to be distracted by simple manipulations. As the press service of the Promobot company said, the robot has already entered the institution, preparatory work is underway.
The developers have integrated the 'mechanical employee' with the information system " MIS '', so that works can automatically transfer information from their devices. Designed specifically for a hospital, the robot is equipped with a linguistic base that allows it to answer medical-related questions and communicate. Android can move freely, meets patients, advises them, helps to prepare for the appointment of a specialist, and also issues certificates.
Development Director of Promobot Oleg Kivokurtsev explained why the development of service medical robots is currently one of the most popular areas robotics. " The coronavirus pandemic has proven that any decision that can take the burden off doctors is a necessary thing to & nbsp; preserve the health of patients, '' said Kivokurtsev.
Earlier it was reported that a school near Moscow hired a robot … A technologically advanced employee helps schoolchildren navigate the building, conducts initial health diagnostics, reminds them to put on a mask and gloves, and asks them to maintain social distance. & Nbsp;
And in the Yekaterinburg multifunctional center " My Documents '' a humanoid male twin robot has recently started working. He is able to provide advice on changing a passport, prints coupons, scans documents and forms applications.