The President of Belarus was compared to the North Korean leader
President of Belarus Alexander Lukashenko today threatened to cut off gas supplies to Europe via the Yamal-Europe gas pipeline if the European Union introduces new sanctions against Minsk. Economist Aleksey Korenev said in an interview with Lenta.ru that Lukashenka would not dare to take such a step. In this he is similar to the leader of the DPRK Kim Jong-un, who regularly threatens the United States to hit them with nuclear missiles.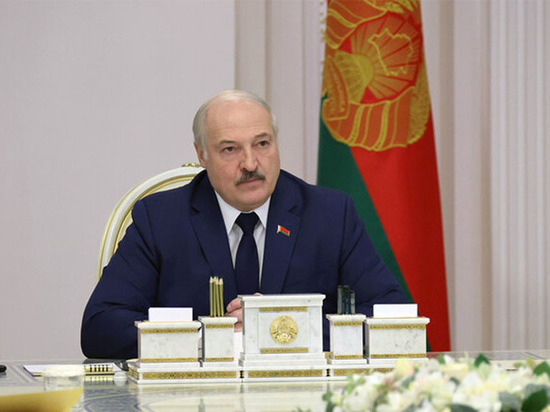 Photo: president.gov.by/ru.
The source recalled that Lukashenko has repeatedly made loud and scandalous statements, and then stepped back.
Cutting off gas in the midst of the energy crisis in the European Union, according to Korenev, will definitely be perceived by European leaders as blackmail.
"If Lukashenka nevertheless takes such a step, he will fall under such sanctions that he never dreamed of," the expert warned.
He noted that although the main trading partner of Belarus is Russia, the republic nevertheless, it does not exist in a vacuum, so Europe has the ability to firmly put pressure on Minsk.
At the same time, in his style, according to the economist, Lukashenko resembles the leader of the DPRK Kim Jong-un, who regularly threatens the United States with a nuclear strike, although all they understand very well that this will be suicide for Pyongyang.
Lukashenka threatened to cut off supplies to the "headless" Europeans, in his words, if a complete blockade of the republic's western borders is imposed.
Earlier it was repeatedly reported that the European Union may impose tough sanctions against Belarus due to the situation on the Belarusian-Polish border, where several thousand immigrants from the Middle East have accumulated, trying to get to Europe. At the same time, the possibility of closing the borders with the republic is considered as one of the measures.