Minsk is ready to take extreme measures in case of the blockade of the republic
President of Belarus Alexander Lukashenko has threatened retaliatory measures if the European Union starts a complete blockade of the republic's borders. In particular, he announced a possible shutdown of gas supplies via the Yamal-Europe gas pipeline.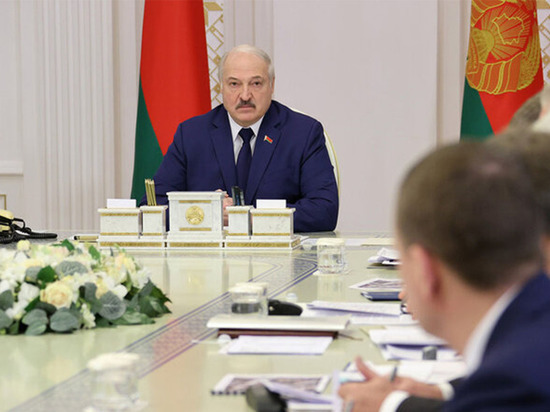 Photo: president.gov. by/ru.
The corresponding threat was voiced during a meeting of the President of Belarus with members of the government.
"We are heating Europe, they are still threatening us that they will close the border. And if we turn off natural gas there? Therefore, I would recommend that the Polish leadership, Lithuanians and other headless people think before speaking, "he said.
In addition, Lukashenko added that if new sanctions are introduced, Minsk will block the transit of goods through the republic.
Also, the Belarusian president said today that he had asked his Russian counterpart Vladimir Putin to connect the Russian Defense Ministry to watch on the borders of the union state.
This includes, among other things, the use of Russian strategic bombers in patrolling.
"Yes, these are bombers that are capable of carrying nuclear weapons. But we have no other choice. We need to see what they are doing outside, "Lukashenko said.
Earlier it was repeatedly reported that the European Union may impose tough sanctions against Belarus due to the situation on the Belarusian-Polish border, where several thousand immigrants from the Middle East trying to get to Europe. At the same time, the possibility of closing the borders with the republic is considered as one of the measures.
They are poking holes in the military: a video of migrants appeared on the Belarusian-Polish border
Watch the video on the topic