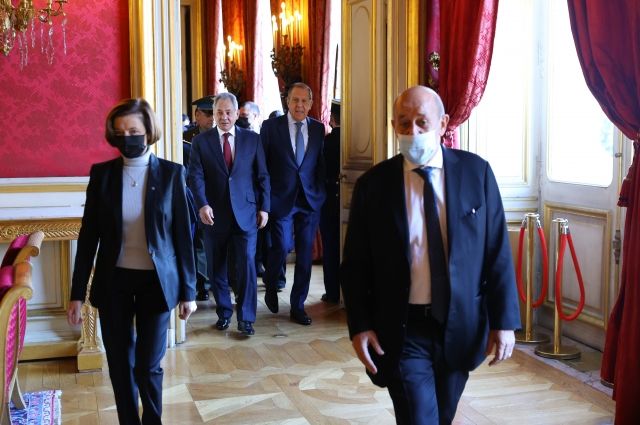 Russian Defense Minister Sergei Shoigu said on Friday about the importance of working together with France to solve security problems and prevent military incidents.
A plenary meeting of the Russian-French Council was held in Paris cooperation on security issues. Shoigu said he was counting on a frank conversation with his French colleagues.
According to the Russian minister, "the situation in the world today is quite difficult." Shoigu also thanked the French side for their hospitality and initiative.
Earlier, the French Ministry of Foreign Affairs announced that the meeting of the Foreign and Defense Ministers of the Russian Federation and France, during which the parties will discuss the situation in Ukraine, will be held on November 12 in Paris. Prior to this, the official representative of the Ministry of Foreign Affairs of the Russian Federation Maria Zakharova said that the conflict in the south-east of Ukraine cannot be resolved by military methods.