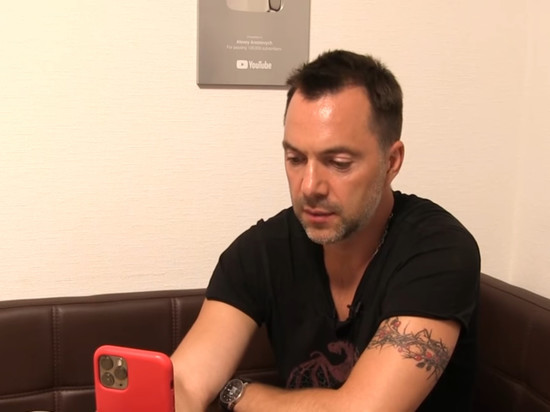 A frame from the video of Alexey Arestovich's Youtube channel.
Kiev admitted that Russia, against the background of tensions on the border of Belarus and the EU, could "go on the offensive" against Ukraine. Such a statement on the air of the Dom TV channel was made by a freelance adviser to the head of the office of the President of Ukraine and a press secretary of the Kiev delegation in the contact group on Donbass Alexey Arestovich. He also expressed the opinion that the crisis with migrants on the Belarusian-Polish border is directed against Ukraine.
Arestovich, in particular, noted that the official representative of the Russian Foreign Ministry, Maria Zakharova, first began to voice the results of the recent meeting of the Trilateral Contact Group, when it was still going on. According to the Ukrainian representative, Zakharova voiced the previously prepared results, which were that Ukraine was building up a militaristic force and that Kiev wanted to attack Donbass, and NATO was helping Ukraine to create a grouping in the Black Sea. He called this situation "bad".
"For the first time since 2014, the level of military danger – political, hybrid – is similar to the level of late 2013 – early 2014," Arestovich gave his assessment.
At the same time, he noted that the head of the President's Office who visited the United States Andriy Yermak and Foreign Minister Dmitry Kuleba signed there a Charter on Strategic Partnership, in addition, Kiev closely interacts with the leadership of Poland and the Baltic countries. He called this news "good" for Ukraine, since the United States confirmed that it would stand guard over the independence and territorial integrity of Ukraine.
At the same time, Arestovich expressed his conviction that an operation against Ukraine.
"From a military point of view, as soon as the first migrant began to break the fence on the border with Belarus, the operation began," he said, adding that Poland is creating problems so that NATO thinks more about its problems. rather than helping Ukraine.
"The situation on the border is just the beginning and the crisis will intensify," the Ukrainian representative believes.