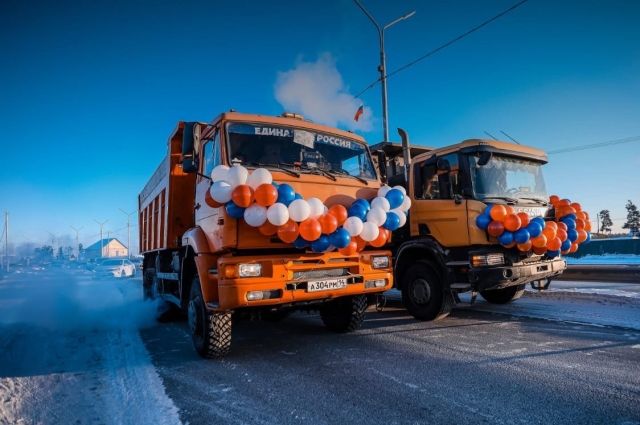 On November 17 & nbsp; the head of & nbsp; Yakutia & nbsp; Aisen & nbsp; Nikolaev & nbsp; in & nbsp; during & nbsp; the event dedicated to & nbsp; opening & nbsp; a section of Okruzhnoye Highway, told that in 2022 in Yakutia under the national project " Safe high-quality roads '' a total of 534.8 km of track is planned to be repaired. This is 33.5 km more in comparison with the previous period, and almost half of this volume is & mdash; & nbsp; sections of federal highways.
" This year we have reached a record figure in the history of the republic in terms of current network repairs regional highways. We intend to maintain the set pace. However, next year, the focus will be on the federal highways & ldquo; Vilyui & rdquo;, & ldquo; Kolyma & rdquo; & nbsp; and & ldquo; Lena & rdquo;. We expect next year to take another record for the republic at 250.7 km, & mdash; & nbsp; said Aisen Nikolaev. & Nbsp;
This year, the length of the repair of federal highways in Yakutia was 178.8 km, and the total volume of the repaired track was 501.3 km. & nbsp;
At the end of last week, on November 14, as part of a meeting of the Presidium of the State Council, Russian President Vladimir Putin instructed the Ministry of Transport to resolve the issue of ensuring by 2030 year-round uninterrupted transport communication on the Lena and Vilyui federal highways. and 'Kolyma'. Earlier, the head of the republic, Aisen Nikolaev, repeatedly addressed the country's leadership about the need to solve this problem. ;, 1 & mdash; & nbsp; on the Aldan River. Year-round road communication along the Vilyui highway complicates the winter road, about 850 km long, located on the territory of the Irkutsk region and the Republic of Sakha (Yakutia). To fulfill Vladimir Putin's instructions, a year-round road must be built here.
" The President of Russia is very well versed in the issues of the transport system in Yakutia, knows our uniqueness, problems and systematically supports us. The appearance of the order, which concerns not only the Lena Bridge, but also the network of federal roads, will help the Ministry of Transport of Russia solve this global problem faster, & mdash; & nbsp; said the head of the republic. & Nbsp; & nbsp;