Photo by Mikhail Kovalev assistance to local authorities against the background of mass armed riots. The decision to use peacekeepers was made by the members of the organization – Russia, Belarus, Armenia, Kyrgyzstan, Tajikistan and Kazakhstan – on the eve.
TV channel REN, citing sources, reports that "a special forces company of the 76th airborne divisions, as well as a company of the 45th airborne special forces brigade ". According to the channel, these units have already received an order.
Also, according to journalists, groups from the 2nd and 24th brigades of the special forces of the Central Military District are on high alert. In addition, a battalion of the 55th mountain brigade from the Central Military District can be connected to the peacekeeping mission, but so far the corresponding order has not been received, adds REN.
the formation of an air group, which is to deliver servicemen to Kazakhstan. It is reported that it will include several passenger aircraft and cargo Il-76 and An-124.
In Kazakhstan, the increase in fuel prices provoked riots: shots of pogroms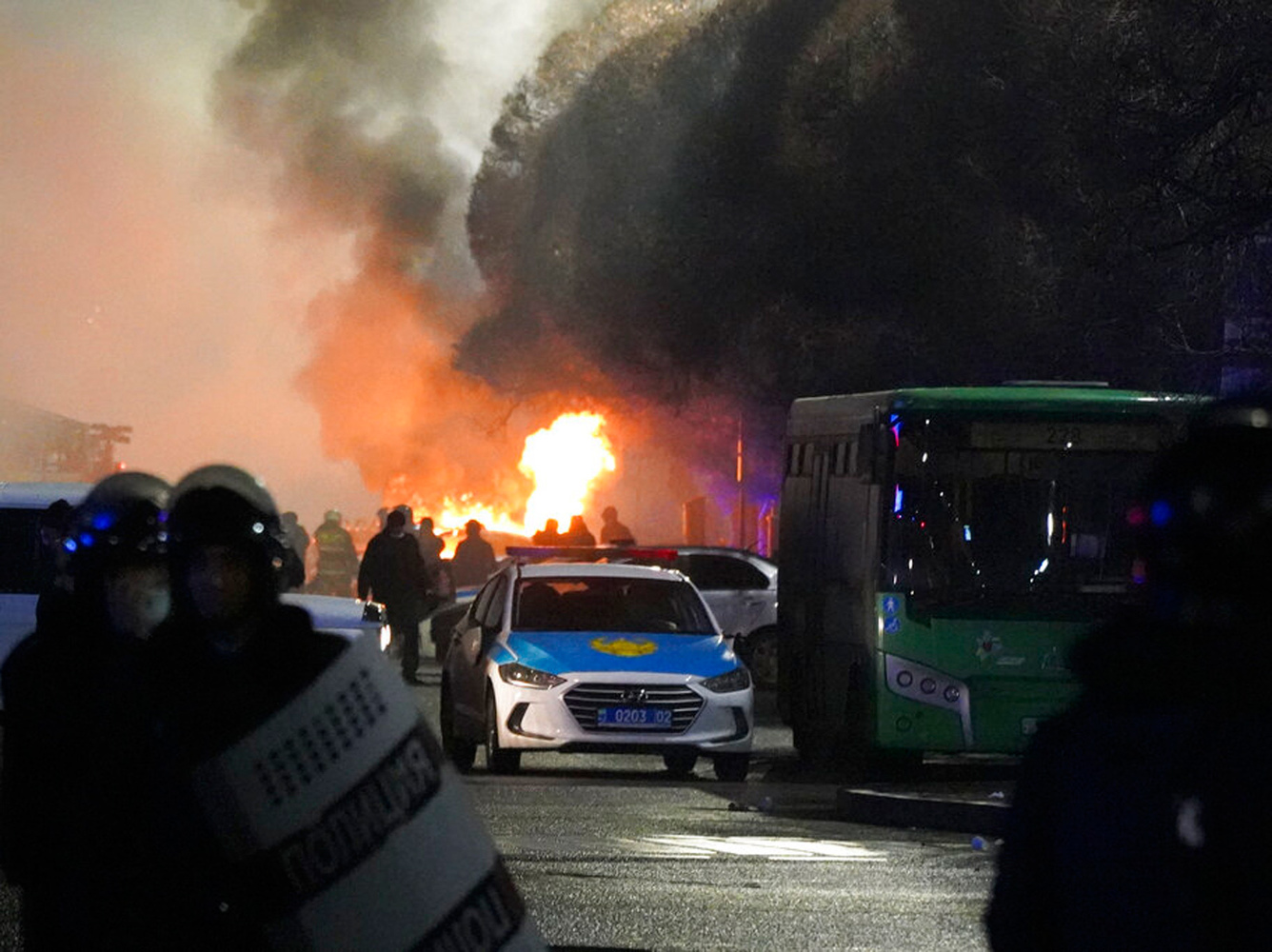 See the related photo gallery