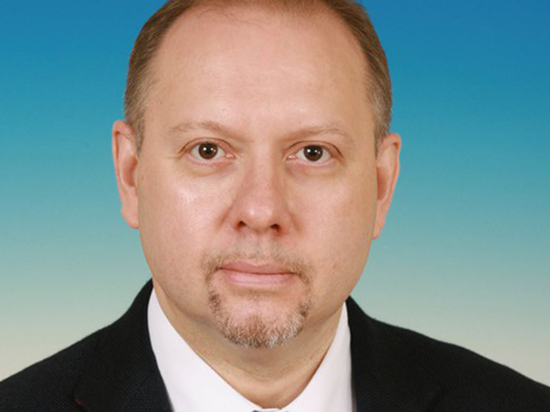 Photo: duma.gov.ru
State Duma Deputy Oleg Matveychev emotionally commented on the events in Kazakhstan, where riots have continued since January 2, amid protests due to the rise in fuel prices. The Russian parliamentarian spoke harshly about the representatives of local small and medium-sized businesses, who are in solidarity with the protesters regarding political demands.
In the social network, Matveychev wrote that "the owners of cell phone shops in Alma-Ata," who wrote on the Internet, wished to leave as soon as possible. Nursultan Nazarbayev from power, "must suffer".
"They must be robbed, their wife raped, their car burned .." selfie stick in the anus.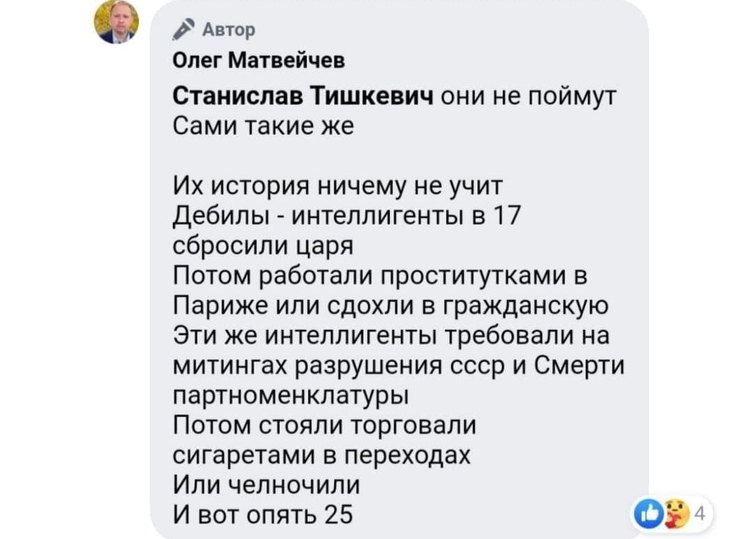 Screenshot of Matveychev's Facebook page
He added a comment to his post with speculations about the liberal intelligentsia as a whole, which "history teaches nothing". "Morons" overthrew the tsar in 1917, and then worked as prostitutes in Paris, writes Matveychev. The same people, in his opinion, were waiting for the collapse of the USSR, and then "sold cigarettes in the crossings." means a specific nationality. He said that these days in Kazakhstan, a certain "girl with a jewelry store" helped the protesters with food, and now "her store has been ransacked." Kazakhstanis should "learn a lesson" about "protest activity," the parliamentarian said and compared it to sawing the bitch on which one is sitting. The deputy concluded that "businessmen should … pray for the authorities, blow off dust particles from it" and "not even dare to protest against".