Kadyrov has called on several occasions to allow the military to "finish what they started" and also opposed peace talks between Moscow and Kyiv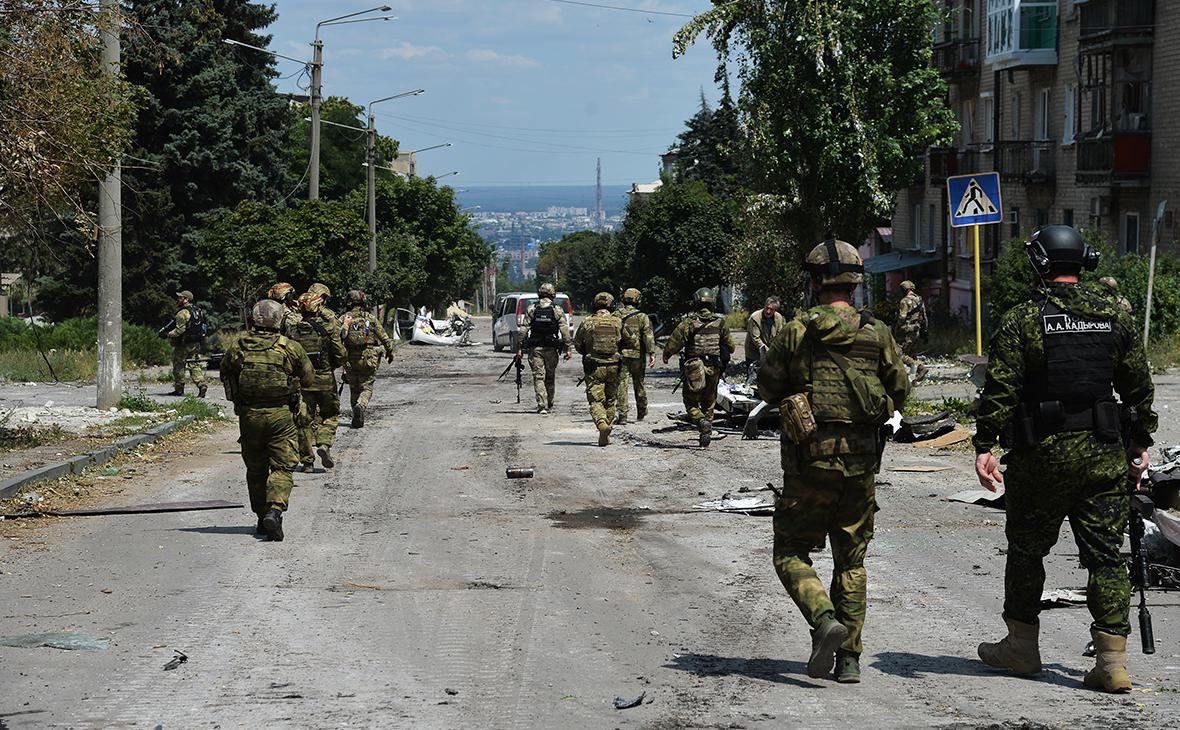 Head of Chechnya Ramzan Kadyrov urged Russian President Vladimir Putin "not to delay" special military operation in Ukraine and allow the Russian military to complete it. Kadyrov stated this on his Telegram channel, commenting on accusations of war crimes by the SBU.
"I once again ask the Supreme Commander-in-Chief to give us the opportunity to complete the special operation and not delay this operation," — said the head of Chechnya.
He also expressed the opinion that if "15% of the world community is against us," this does not mean that "the whole world is against us." . "These 15% we can quickly subdue. There are absolutely no problems, — Kadyrov said in a published voice message.
The SBU announced earlier today that it had collected enough evidence that Kadyrov had committed war crimes. Similar accusations were brought against Daniil Martynov, an adviser to the head of the Russian Emergencies Ministry and a former assistant to the head of Chechnya, and the commander of the Yug battalion. Hussein Mezhidov. Martynov had previously taken part in a special operation, Kadyrov said, while Mezhidov is now "preparing for a new assault."
In response to accusations from Ukraine, Kadyrov suggested that the SBU indicate a place where the Chechen side could "come and sort things out." He added that he "participated, is participating and will continue to participate"; in a special operation.
Read on RBC Pro Pro How to automate the process of employee training Articles Pro A $1 billion utopia: what you need to know about the new startup of the founder of WeWork The latest MTS report gives dividends. Articles Pro How to protect yourself from corporate fraud — 6 stages Articles Pro 8 million employees worked in foreign companies. What happens to them Articles Pro What mistakes of managers deprive employees of motivation in difficult conditions Instructions
Russia has been conducting a special operation in Ukraine since February 24th. President Vladimir Putin called its goals the protection of the population of Donbass and the security of Russia. The Ukrainian authorities have declared martial law and general mobilization.
The special operation involves, among other things, Chechen servicemen and volunteers. According to Kadyrov, they took part in the battles for Mariupol, Severodonetsk, Popasnaya, Lisichansk and other cities. SamKadyrov visited the zone of operation in March, in particular, he was in the village of Gostomel near Kyiv.
In late February, he called the tactics of the special operation "too slow"; and urged to make it large-scale and covering the entire territory of Ukraine. In early March, Kadyrov opposed negotiations for a peace settlement between Moscow and Kyiv, and also called on the Russian leader to "turn a blind eye"; allow "to finish everything in a day or two".
A month later, the head of Chechnya again asked Putin to "let the military finish what they started", and also criticized the negotiations in Istanbul, saying that he saw no point in them . Negotiations between Russia and Ukraine on a peaceful settlement were stopped in mid-May.