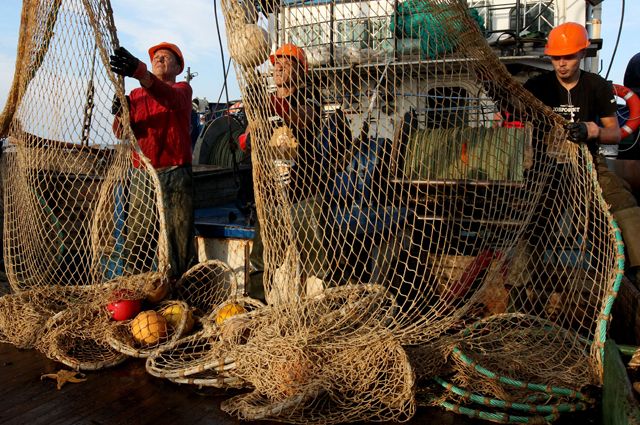 This year, the average salary in the fishing industry, according to Rosstat, for the first time exceeded 100 thousand rubles. For non-capital regions, this is quite a decent income, and the sea should beckon not only local fishermen, but also just people interested in good earnings. However, there is a shortage of personnel in the industry. Why is this situation in fishing, aif.ru asked sailors from the Far East — the main fishing region of the country.
"We don't return home without money"
— My salary allows me to support my family, even with a mortgage, life remains normal, — says mining master Nikolai Vlasovfrom Vladivostok. — For one flight, of course, you can't buy an expensive car right away. But if there is a stable job, then saving up for it is quite realistic.
Vlasov does not name the amount of income, but conclusions can be drawn from official data. Last year, the average monthly salary of specialists employed in the fishing industry exceeded 100,000 rubles. And for certain specialties — and up to 300 thousand rubles per month. For residents of non-capital regions, these are decent numbers.
Primorsky Krai entered the top 10 regions of Russia in terms of salaries in the fishing industry. The 28-year-old second assistant captain of the crab-processor Anton Maklakov also talks about good earnings at sea:
— As for earnings, I will say this: every sailor, leaving on a fishing voyage, counts on rich catches and good earnings, — says Anton. — But this is fishing, and it is not always possible to grab luck by the tail. Nevertheless, there is a guaranteed salary, so we do not return home without money. After my first flight, my wife and I took an apartment on a mortgage, and almost completely closed it in three years. Now, with the completion of the family, we plan to expand, we will take a mortgage again.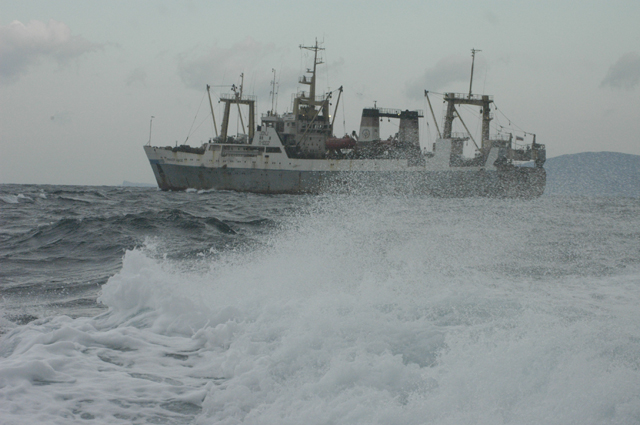 Photo: www.globallookpress.com
A fly in the ointment
Despite high earnings, there is a shortage of personnel in the industry — young people do not want to go to the fishing fleet, each voyage recruits new crews, and many specialists are 50-60 years old. Experts name several reasons for this problem, the main ones being — outdated ships and harsh working conditions.
According to the Federal Agency for Fishery, 70% of the vessels of the domestic fishing fleet are between 25 and 40 years old. Experts believe that "rejuvenate" The fleet will be helped by the second stage of the state program of investment quotas: if it is launched, in 2030 the average age of ships could be reduced to nine years. If urgent measures are not taken, experts warn, then by the beginning of the next decade the average age of trawlers will exceed 40 years and there will simply be nothing to fish on.
Photo: www.globallookpress.com/Leonid Dubeykovskyi
Step towards technological sovereignty
The seafarers with whom we managed to communicate say that they are proud of their work. But this is not only sea romance, but also difficult working conditions.
— It is especially difficult in storms or in winter in ice, as something constantly breaks down, — says senior engineer Vladimir Nikulin.
Many of the boats that Russian fishermen work on have been sailing for more than 40 years. They have a lot of wear.
— It happens that you have to deal with a breakdown right at sea, — Nikulin says. — Until you understand what happened and fix the breakdown — time is running out, the vessel is idle, it all affects fishing.
The accident rate in the industry in recent years is frighteningly high, especially dramatic that up to 60% of cases per year are associated with serious injury or death. The issue of modernizing the fishing fleet is not at all idle.
President of the All-Russian Association of Fishermen German Zverev says that in recent years, more than two-thirds of the large and medium-sized fleet, which provides most of the catch, was repaired (scheduled and unscheduled) at foreign shipyards. And after the start of the special operation in Ukraine, foreign ports began to refuse to serve our ships for political reasons. For the same reason, there are no hopes of building a new ship abroad.
Russia needs to more actively develop its own competencies in the field of shipbuilding, Russian President Vladimir Putin recently said. "It is impossible to replace all imports, and there is no need to do this, but it is necessary to achieve technological sovereignty in critical positions of ship equipment, in the most significant production processes and technologies," — noted the head of state.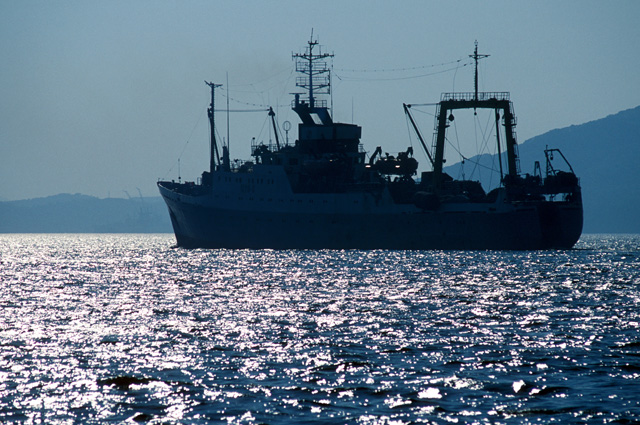 Photo: www.globallookpress.com/Leonid Dubeykovskyi
Now we can already talk about the first steps in this direction. As part of the investment quota mechanism launched at the initiative of the President, the construction of fishing vessels has revived, and work does not stop, despite the sanctions challenges. New fishing trawlers of increased efficiency, safety & nbsp; and, which is important for those who spend several months in a row on the fishery, — with comfortable living conditions for crews. Within the framework of the first stage of the investment quota program alone, more than a hundred new fishing and crab fishing vessels will be built. Nine have already been handed over to the customer, the same number will be handed over this year, and another 70 vessels are already under construction.
These news — hope for our fishermen that decent and safe working conditions will be added to the salary. The main thing is that "moving up" was not interrupted and the industry retained companies that were ready to invest in development, and the mechanisms that stimulate these investments continued.
Rate the material